Operational excellence
Deliver exceptional service with an engaged workforce that effectively manages public assets and promotes transparency
Init. 5I: Develop capital improvement projects with viable, identified resources using a consistent methodology for estimating costs
Milestones:
There are no milestones linked to this initiative.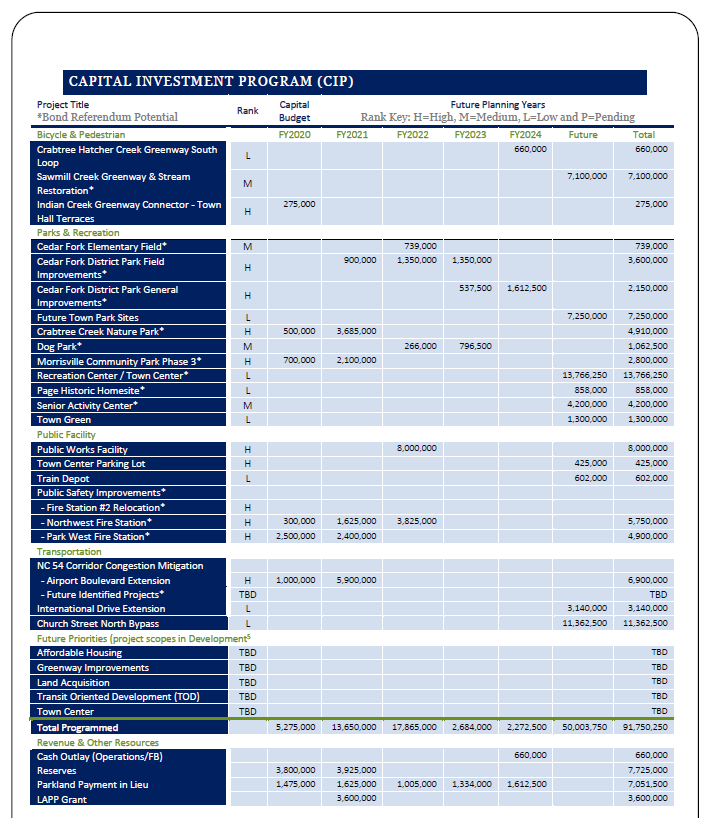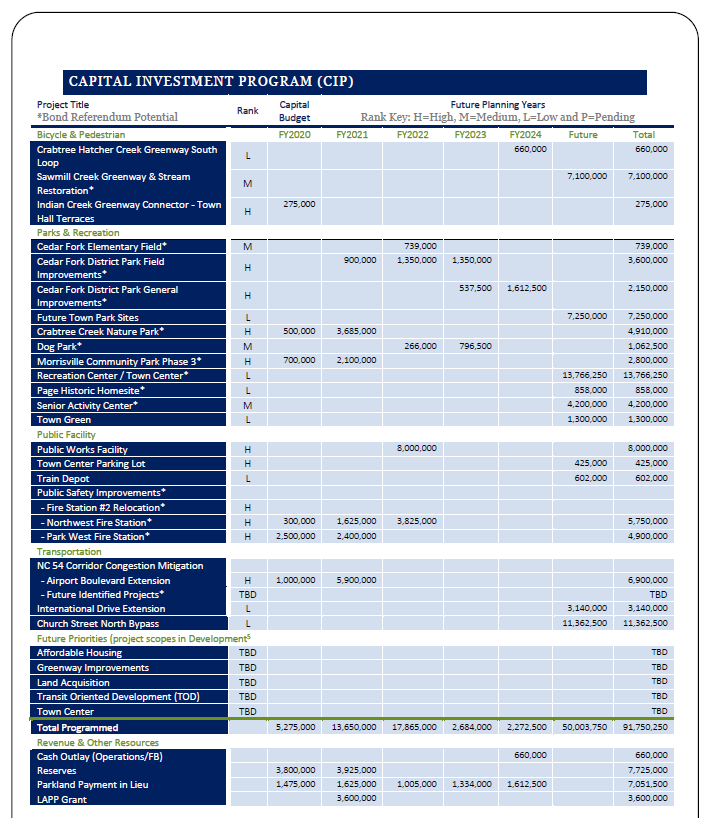 Legend: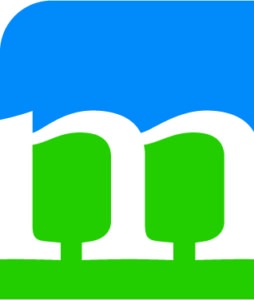 Complete |

On Target |

Near Target |

Below Target |

Future Data |

No Data
Legend: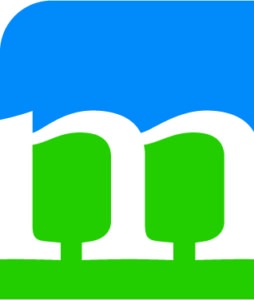 Complete


On Target


Near Target


Below Target


Future Data


No Data
Capital improvement projects assessed annually during budget process.
View the current Fiscal Year adopted budget and CIP by visiting the Town website.
FY2022 Capital Budget appropriations were approved contingent on a successful 2022 Bond Referendum (projects may be implemented within a 5-year period). Projects and associated cost based on estimates, including contingencies and cost modifier for inflationary adjustments over time:
Sidewalk Connectivity & NCDOT Betterments
Crabtree Creek Nature Park
Church Street Park Expansion & Cricket Field Upgrade
Dog Park (no land purchase)
Future Town Park Sites
Morrisville Community Park Ph 3
Fire Station 3 - Harris Mill
Public Works Facility
NC54 Traffic Congestion Mitigation - Airport Blvd Ext Ph 1
Town of Morrisville, NC | 100 Town Hall Drive, Morrisville, NC 27560 | 919-463-6200